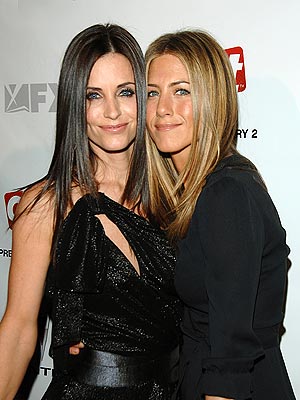 Courteney Cox has given best pal Jennifer Aniston a big push start in her new cycling obsession after buying her a designer $12,000 bike.

The actress has reportedly bought her former "Friends" co-star a one-of-a-kind Chanel bicycle after Aniston expressed an interest in hitting Los Angeles' bike lanes.
A source says, "Jennifer said she wanted to start bike riding because it's such good exercise. So Courteney sent her the new, ultra-chic Chanel bicycle."
The designer cycle has eight speeds and features a quilted leather seat and saddlebag emblazoned with the famous Chanel logo.
The source continued "Courtney only sent Jennifer the bike two weeks ago but she already loves it! She goes out riding all the time." Courtney and Jennifer have remained close friends since their hit US TV Show 'Friends' finished in 2004. Jennifer has even been on holiday with Courtney, her husband David Arquette and their three-year old daughter Coco.